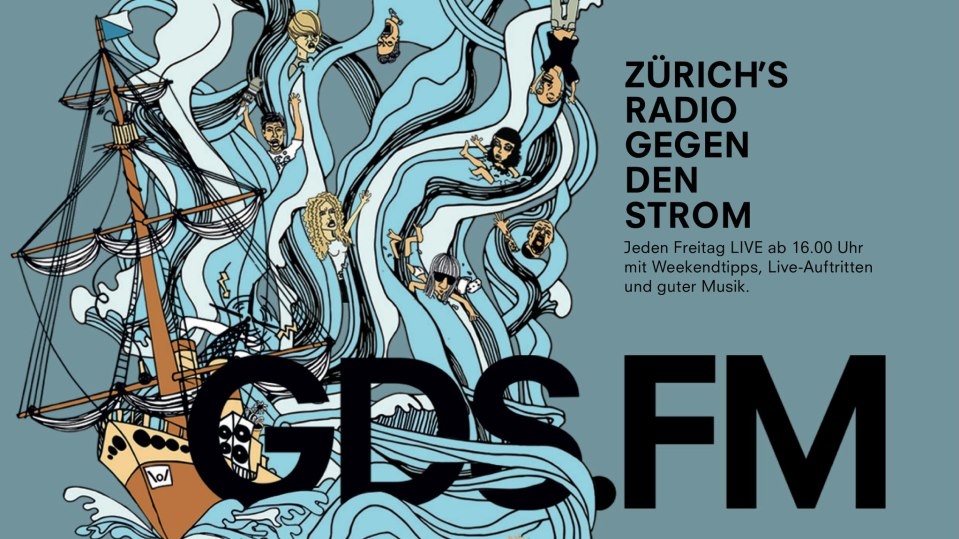 In March 2015 we started with a new project: every four weeks we'll broadcast our 2hour SoulBrigada setblock via radio GDS.FM | Zurich (CH). It's an interesting format to present our music, new stuff and rare|obscure tracks. From time to time we broadcast guest DJ-Mixes from friends like Chris Secundo, Shantisan and others..
GDS.FM (Gegen den Strom | against the current) is a Zurich based independent radio station – founded in 2013. A careful handpicked music program with nice tracks from several genres delights the day: from Indie-Rock to Nu-Jazz, from Acid-House to Experimental, from Hip- to Trip-Hop. Brandnew shit and well-known classics.
In the evening the program offers selected DJ- and Livesets: over 40 local labels and DJs supply regularly their setblocks and shows. You can hear also live broadcasts from Zurich based Bars, Clubs & Festivals.